Traditionally, Industries that produced odour impacts on the surrounding communities had not many tools to tackle this issueFor this reason, these type of industries must pay special attention to the confinement, capture and control of the gases produced. Previously, not much time was dedicated to this subject, but currently, with the demand of citizens for better air quality, the training of technicians who manage the odour emission of an activity is essential.
The aim of this course will be to inform and train on the most important aspects to be taken into account for the proper management of odour emissions in odour emitting industries: how odours are measured, how they are controlled and which are the most relevant regulations and standards to carry out the control of the activity.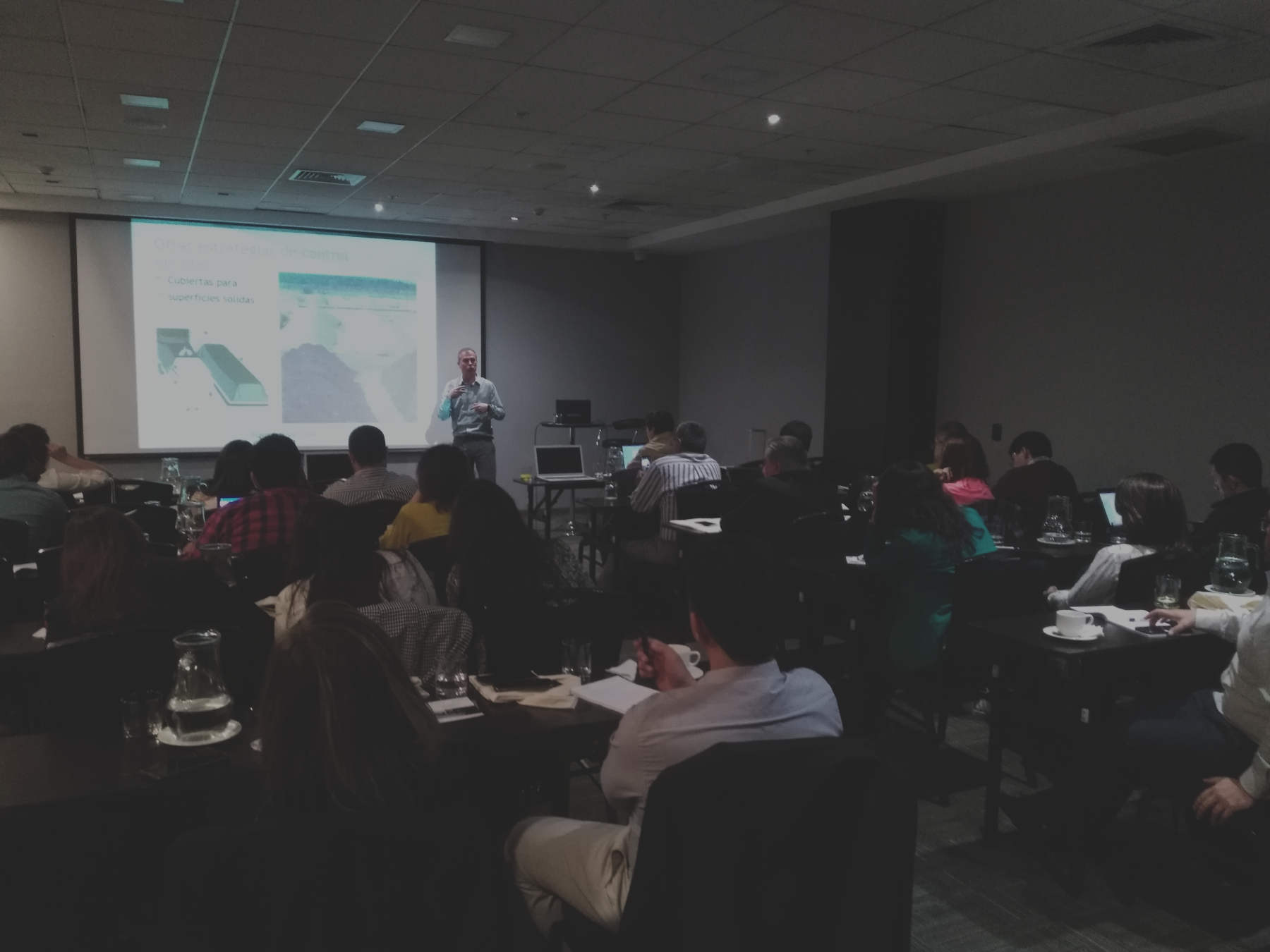 What you'll learn
Get to know the tools available for odour managers.

Perform odour evaluations

Understand industrial ventilation

Understand and present odour results
Requirements
No specific prior knowledge required

Familiarity with air pollution and meteorology concepts is helpful
Description
This course aims to give a general overview of odour management in an industry of this type, describing in a general way the different existing tools and the state of science at present.
Course Content
Part 1
- Session I: Introduction to Odours
Perception and characterisation of odours.

Sources of odour emission.

Methods to estimate the odour emission from a plant

Dynamic Olfactometry

IOMS

Field inspections

Chemical characterization

Field Olfactometry

Citizen Science
- Session II: Legislation, regulations and dispersion models
Odour legislation

Odour regulations.

Chemical analysis.

Dispersion models

Forecast dispersion models.
- Session III: Odour control methods in several industrial sectors
Introduction to Odour control methods

Physical methods

Chemical methods

Biological methods

Mixed method

Operational approaches

Best Available Techniques
Part 2
- Session IV: Odour control
Design basis for odour emission control

Computational Fluid Dynamics Models

Concepts

Flow pattern

Number of renewals/hour

Air age

Ventilation system efficiency

Types of CFDs

Methods of odour control in hoppers

Methods of odour control in presses

Odour control methods in centrifuges

Odour control methods for fugitives
- Session V: Containment, ventilation, etc.
◦ Confinement

Types of covers

Types of domes

Types of fugitives emission in collectors

Ventilation flows

Spaces not accessible to workers

Spaces accessible to workers

Confined spaces

Pipes, ducts and fans

Valves

Ventilation

Odour Emission Capacity (CEO)

Methods for monitoring

Determination of the effect of corrective measures

Evaluation of the effectiveness of control measures.

Operational decisions to prevent odour emission if their impact is known in advance.

Balance between the objective measurement of an odour and the subjective perception of odours.

FIDOS (Frequency, Intensity, Duration, Offensiveness and Sensitivity of receptors)

Calculation of retrotrajectories to find out the source of the odour.
Professors
Carlos Nietzsche Díaz has more than 18 years of experience in environmental odour management. He has attended most of the international conferences on odour management in the environment and has organised five international conferences being the coordinator of the scientific committee in all cases. He has organised the only specialised courses carried out to date on the CALPUFF dispersion model and odours in 2013 and 2014 in Madrid and Santiago, respectively, with the CALPUFF model development group coordinator Joseph Scire and the New Zealand expert Jennifer Barclay. Carlos Díaz is a member of the Odour and Volatile Emissions Committee of the International Water Association (IWA) and of the Air Quality and Odour Control Committee of the Water Environment Federation (WEF). He is also an authorised representative of AENOR in the Working Group of the European Committee for Standardisation (CEN) which is updating the standard EN 13725, determination of odour concentration by dynamic olfactometry and in the Standard on Electronic Sensors for the measurement of odours (IOMS).
Carlos Díaz is the main editor of the website olores.org, the site dedicated to odour management in the environment and is the president and founding member of the International Environmental Association of Odour Managers (AMIGO) (http://gestoresdelolor.org/).
Cyntia Izquierdo is a Chemical Engineer with extensive experience in odour management. She has carried out the assessment of odour emissions in several industrial plants and has been in charge of the coordination of the III International Conference on odour management in the environment that took place in Bilbao in November 2015 and the IV International Conference on odour and VOC management in the environment that took place in Valladolid in September 2017. Cyntia is a founding member of the International Environmental Association of Odour Managers (AMIGO) and participates as an associate editor in the web olores.org, the portal dedicated to odour management in the environment, as well as having participated in several training sessions on odour emission management.
Pricing
 This course is offered online for a minimum group of 10 students. Cost per student 330€. Available discounts for larger groups.
This course includes:

    4.5 hours on-demand video
    11 articles
    6 downloadable resources
    2 years access
    Access on mobile and TV (mirror screen)
    Assignments
    Certificate of completion